Updated: Apr 21,2017 9:03 PM from english.gov.cn
Premier Li Keqiang visited Shandong University (SDU) in Jinan, capital city of Shandong province, on April 21.
At the editorial office of the liberal arts academic journal at the university, Premier Li encouraged the staff to inherit the journal's humanism, as he was reading the inaugural issue published more than 60 years ago.
The Journal of Literature, History & Philosophy was the first and most influential liberal arts journal since the founding of the People's Republic of China.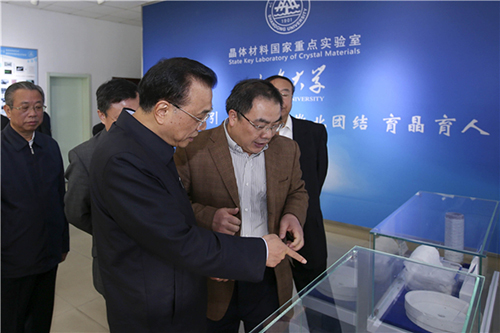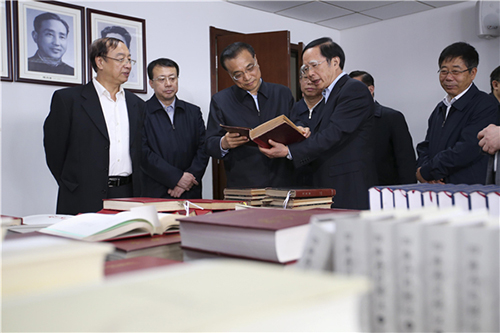 At an exhibition of the university's innovation and entrepreneurship, Premier Li was welcomed by students and teachers.
While hearing about their innovation projects, he said that innovation, entrepreneurship and employment should be connected, in order to unleash people's potential.
Premier Li also visited SDU's state-level laboratory for crystal materials. According to an SDU official, the laboratory has made the largest KDP crystal in the world, which was used to build super laser machines.
The laboratory is not only a treasure of SDU, but also a treasure of the nation, the Premier said.